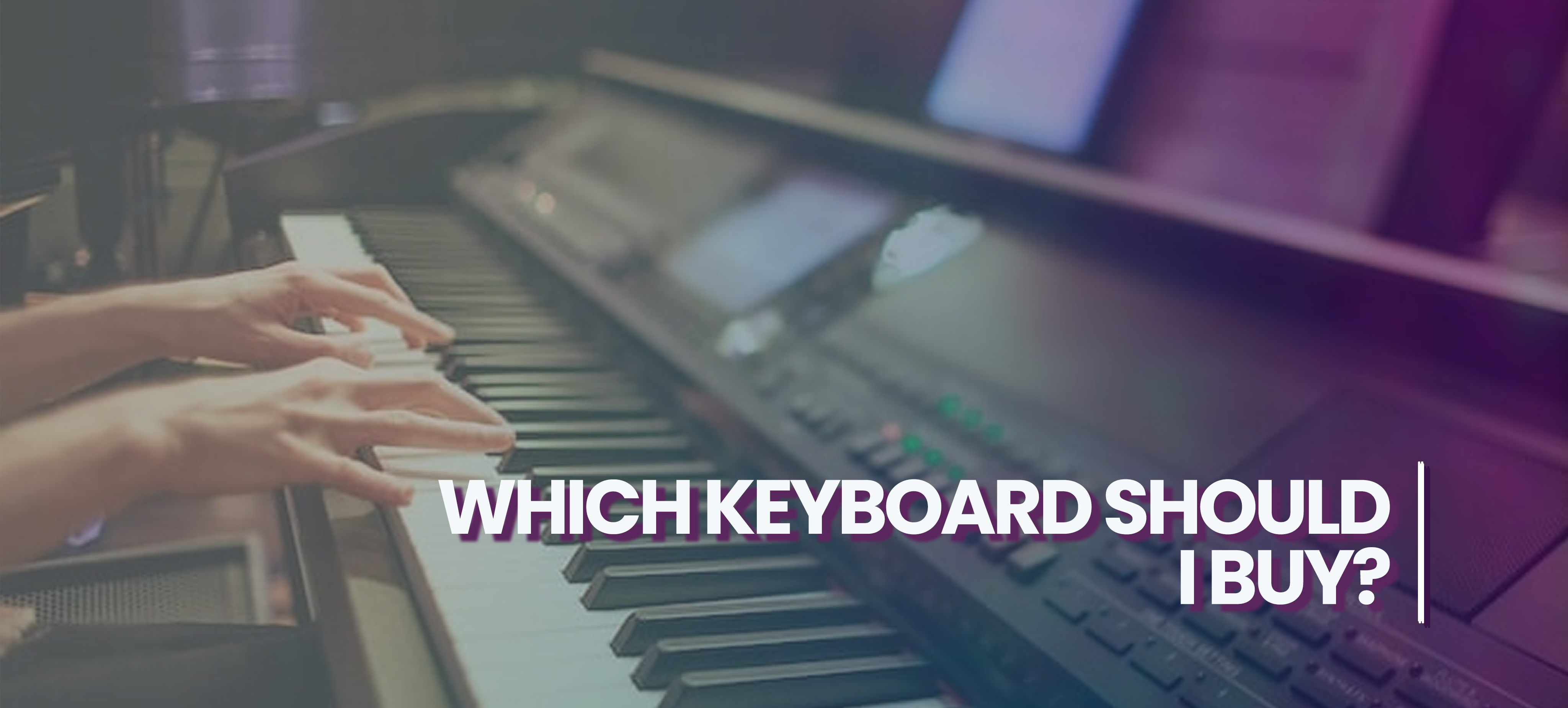 "What keyboard should I buy for beginners?" We hear this question all the time, and there's no easy answer. The answer depends, in part, on what the student's tastes and choices are and if you are looking for something short term or more long term.
We are assuming here you have decided you have made a decision to get a keyboard and not a piano.
When purchasing your first digital keyboard, there are several factors to consider: size, budget, sound quality, the number of onboard sounds, touch, built-in learning features, recording capability, and connectivity to devices and computers — to name a few.
The number of keys on a keyboard affects what can be played. Most keyboards come with 66, 72, or 88 keys. For a beginner, 66 keys are sufficient for learning to play, and you can play most music on a 72-key instrument. For anyone interested in playing piano later, however, a full 88 keys are recommended.
Many people prefer a keyboard that is touch sensitive, which allows better musical expression, similar to a piano. On those instruments, the harder you play the key, the louder the sound.
A lot of the Yamaha Keyboards have a built-in feature called the Yamaha Education Suite — "Y.E.S." for short. This powerful tool allows you to learn 100 different songs — notes, timing and much more — in an easy nine-step lesson format.
Connectivity to computers and portable devices such as smartphones is another important feature to look for. Several digital keyboards provide a USB TO HOST port for this purpose, allowing you to record high-quality audio or MIDI without the need for a separate interface.
read more