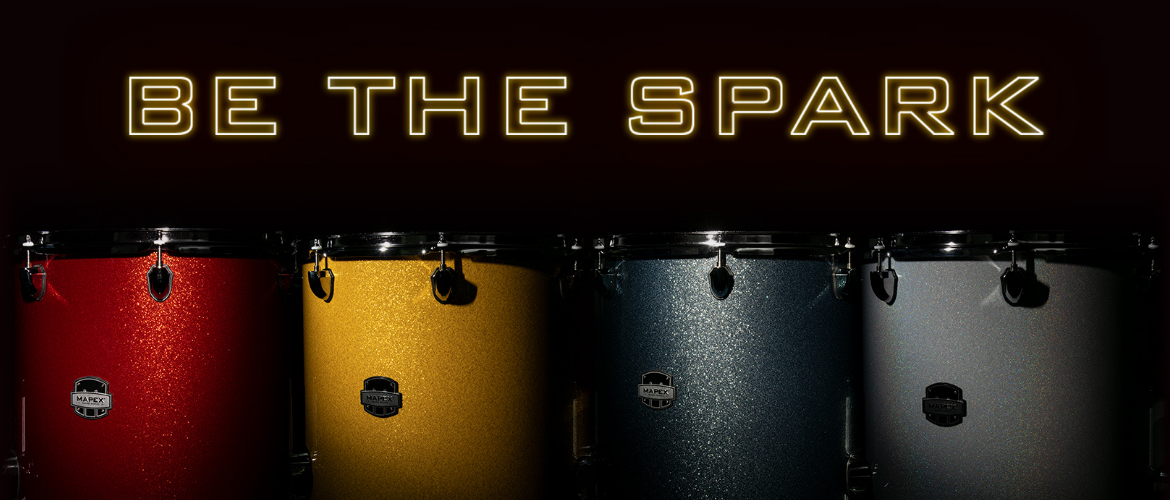 MAPEX DRUMS
If you're in search of exceptional drumming experiences and top-quality percussion instruments, consider Mapex. Mapex is a renowned name in the world of percussion, trusted by drummers and musicians worldwide. With a rich history of craftsmanship and innovation spanning several decades, Mapex has established itself as a leading brand in the realm of drums and percussion instruments.
Mapex's diverse product lineup includes drum kits, snare drums, hardware, and a variety of percussion accessories. From the iconic Mapex Armory series known for its versatility and punch to the Saturn V series prized for its professional-grade craftsmanship, Mapex offers a comprehensive selection of instruments suitable for all levels of expertise.
What sets Mapex apart is our unwavering commitment to producing instruments that blend cutting-edge technology with timeless craftsmanship. Our drums are designed to deliver exceptional sound quality, durability, and playability, making them the preferred choice of drummers across the globe.
NRs {{product.inventories[0].selling_price_per_unit}}
NRs {{product.inventories[0].selling_price_per_unit}}
NRs {{Math.round(product.inventories[0].selling_price_per_unit - (Number(product.discount_percent)/100 * product.inventories[0].selling_price_per_unit))}}
NRs {{Math.round(product.inventories[0].selling_price_per_unit - (Number(product.discount)/100 * product.inventories[0].selling_price_per_unit))}}
NRs {{product.inventories[0].selling_price_per_unit}}
Out of Stock
NRs {{product.inventories[0].selling_price_per_unit}}
NRs {{product.inventories[0].selling_price_per_unit}}
NRs {{Math.round(product.inventories[0].selling_price_per_unit - (Number(product.discount_percent)/100 * product.inventories[0].selling_price_per_unit))}}
NRs {{Math.round(product.inventories[0].selling_price_per_unit - (Number(product.discount)/100 * product.inventories[0].selling_price_per_unit))}}
NRs {{product.inventories[0].selling_price_per_unit}}