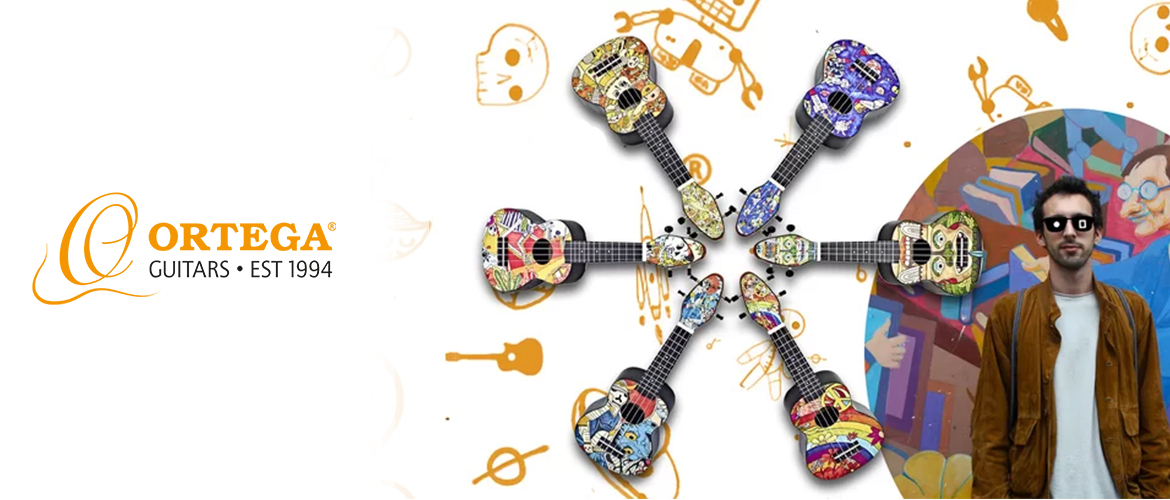 Ortega
As an authorized dealer for Ortega, we are thrilled to offer a diverse range of musical instruments designed to inspire and elevate your creativity. With a reputation for exceptional craftsmanship and a passion for innovation, Ortega is a leading brand in musical instruments.
Ortega's range of acoustic guitars, ukuleles, basses, and accessories is designed to provide musicians of all levels with the perfect tools to express their creativity. Whether you're a beginner or a seasoned professional, Ortega's instruments are built to meet your needs and exceed your expectations.
From their handcrafted acoustic guitars, featuring beautiful tonewoods and innovative designs, to their range of ukuleles, available in various sizes and styles, Ortega has something for every musician. They also offer a range of high-quality basses designed to provide exceptional tone and playability.
In addition to their instruments, Ortega offers a wide range of accessories, including guitar straps, cases, and picks, designed to help you get the most out of your instrument. With a commitment to quality and innovation, Ortega is a brand you can trust to deliver exceptional products that will help you take your music to the next level.
As an authorized dealer for Ortega, we are dedicated to helping you find the perfect instrument to meet your needs. Whether you're looking for a new guitar, ukulele, bass, or accessory, our knowledgeable staff is here to help you make an informed decision and find the perfect instrument to suit your style and budget.
NRs {{product.inventories[0].selling_price_per_unit}}
NRs {{product.inventories[0].selling_price_per_unit}}
NRs {{Math.round(product.inventories[0].selling_price_per_unit - (Number(product.discount_percent)/100 * product.inventories[0].selling_price_per_unit))}}
NRs {{Math.round(product.inventories[0].selling_price_per_unit - (Number(product.discount)/100 * product.inventories[0].selling_price_per_unit))}}
NRs {{product.inventories[0].selling_price_per_unit}}
Out of Stock
NRs {{product.inventories[0].selling_price_per_unit}}
NRs {{product.inventories[0].selling_price_per_unit}}
NRs {{Math.round(product.inventories[0].selling_price_per_unit - (Number(product.discount_percent)/100 * product.inventories[0].selling_price_per_unit))}}
NRs {{Math.round(product.inventories[0].selling_price_per_unit - (Number(product.discount)/100 * product.inventories[0].selling_price_per_unit))}}
NRs {{product.inventories[0].selling_price_per_unit}}