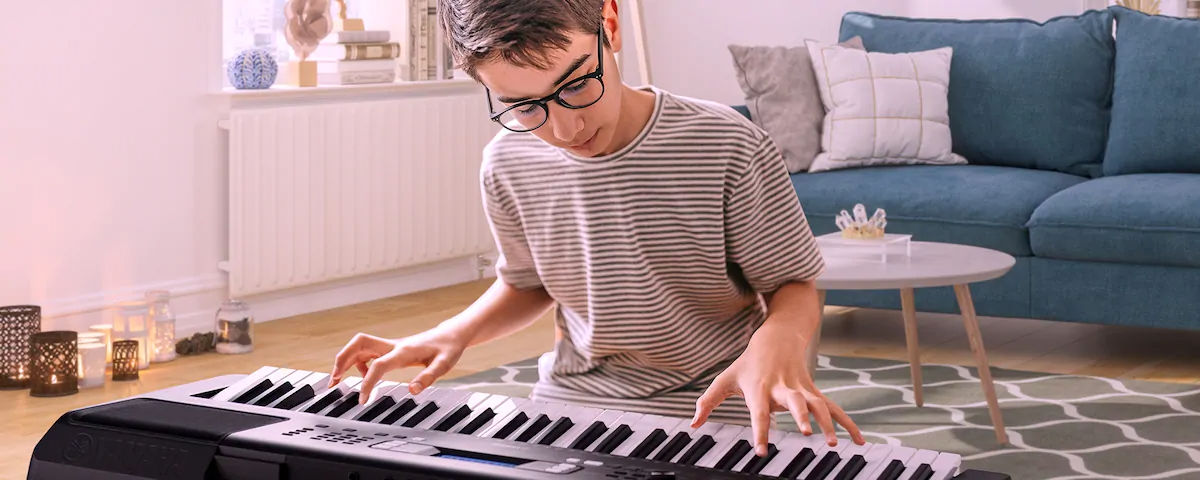 Instruments for Beginners
By Bass and Treble
July 24, 2020
Everyone starts at the beginning...
At Bass & Treble, we believe that when you're just starting your musical journey, you should be given the best possible opportunity to learn and develop. That's why our beginner and student instruments offer the craftsmanship, design, features and level of performance needed to give you the best start.
We've hand-picked a selection of our beginner and student musical instruments below - if you don't see the type of instrument you're looking for, please don't hesitate to contact us online, by phone or by visiting our Naxal store:
Keyboard - PSR-E363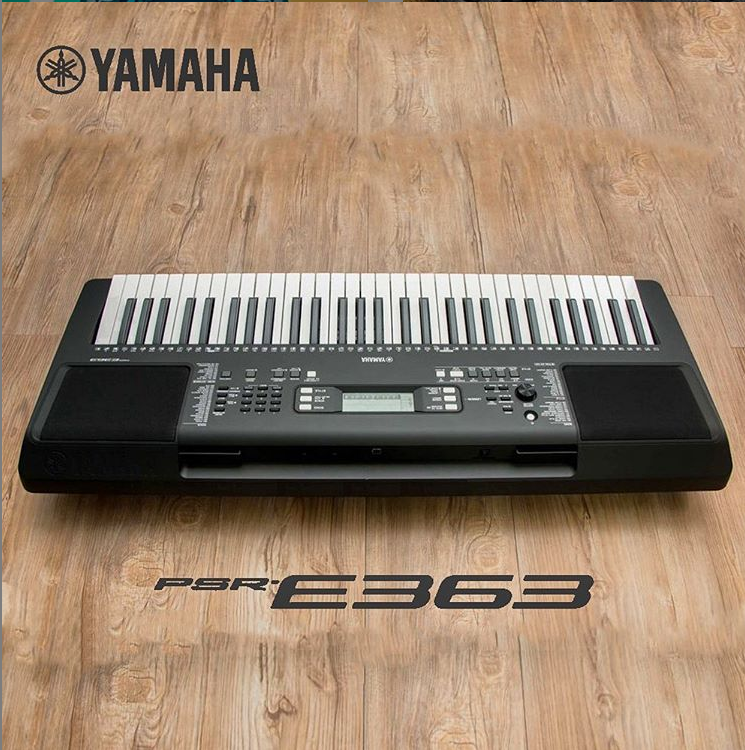 Ideal for Beginners
Studies show that playing the piano improves mental health. People who play the piano tend to experience less anxiety and depression than their nonmusical counterparts. Playing for a few minutes a day can improve self-esteem, make you feel more positive, and can lower your blood pressure. The starting base of learning the keys and chords is to start with a great keyboard. With a 61-note touch-sensitive keyboard and expanded lesson features, the PSR-E363 represents a step up for those who want to develop their musical skills further and enjoy playing. The better an instrument sounds, the more it inspires us. Play the keys heavily and you'll get louder tones, or play softly to achieve quieter sounds. The touch-sensitive keyboard will accurately reflect every nuance of your playing, making your performances musically expressive.

Why it's great for beginners:
Versatile functions and an expressive touch-sensitive keyboard action make the PSR-E363 the go-to instrument for beginning players.
The Duo feature divides the keyboard into two equal identical halves. Each half has a middle C which makes it easy for the student to practice with his teacher or make music with a colleague or partner simultaneously.
Weighing in at just 6 kgs, the Yamaha PSR E363 is the ideal solution for students and teachers who do not have much space. With its manageable size, the E363 can fit into any space and be moved around conveniently.
Piano - P-45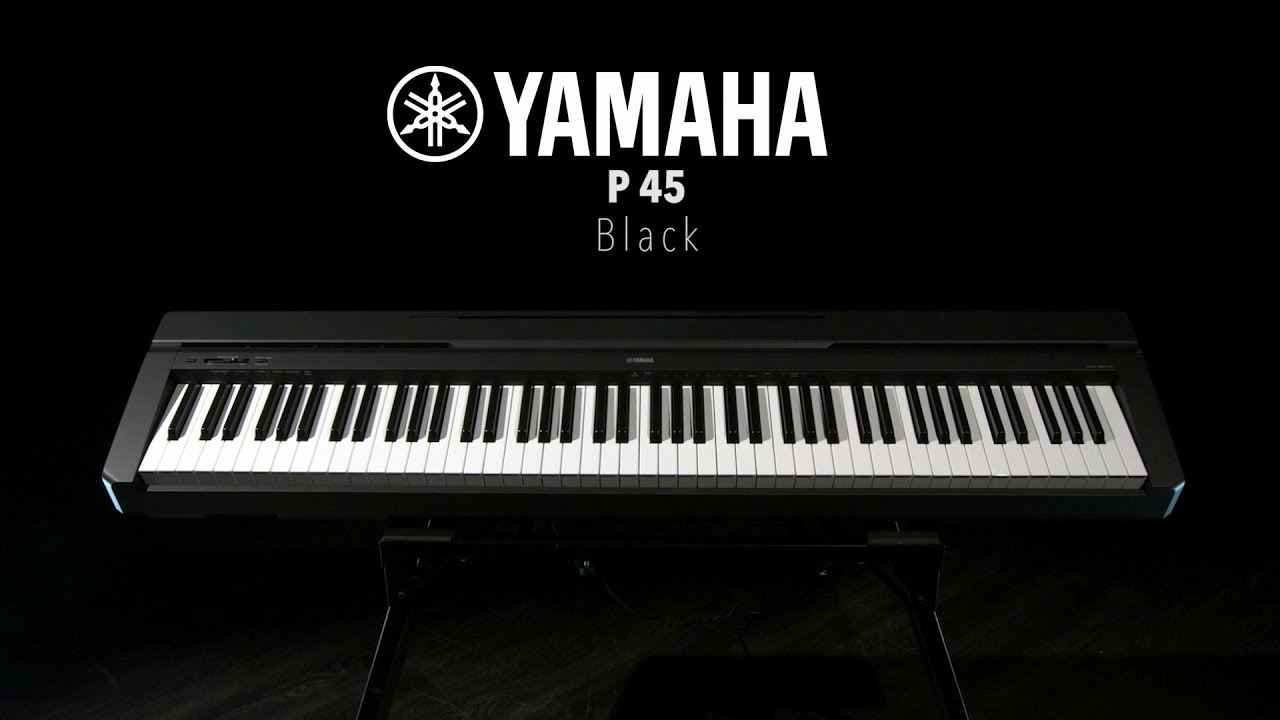 Ideal for Beginners
If you're looking to one up your piano game and a digital keyboard doesn't match your needs, a digital piano may have the comfortable feel that you're waiting for. The P-45 represents outstanding value for money. The sound and keyboard response are excellent and its highly portable design ensures that you don't have to restrict your piano playing to just one location.

Why it's great for beginners:
P-45 is a full 88-key hammer action digital piano with built-in speakers.
High quality and realism of Yamaha instruments ensures you have the strong base that you require.
Portability is one of the great things about the P-45. It will easily fit into smaller spaces and will be a nice addition to your home interior.
Acoustic Guitar - FS-100C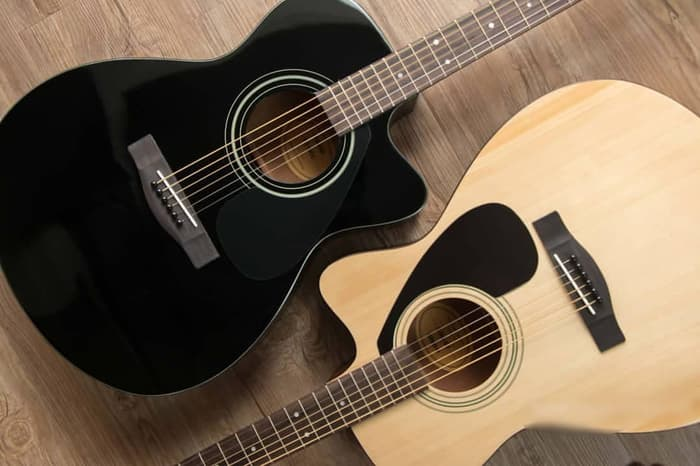 Ideal for Beginners
Few instruments equal a guitar when it comes to uniting people. Improving memory, concentration and multitasking can all be done when picking up a well-rounded guitar. With many beginners wanting to learn a guitar, a great quality acoustic is the starting step you need. The Yamaha FS-100C acoustic guitar offers the same focus on quality, design and sound and puts it in an incredibly affordable package.

Why it's great for beginners:
The rosewood fretboard with the cutaway body shape of the FS100C allows you to play notes a little higher up the neck.
Excellent sound and craft ensure its durability and makes it more reliable and lasting for years for beginners to develop their skills.
Electric Guitar - Pacifica 112J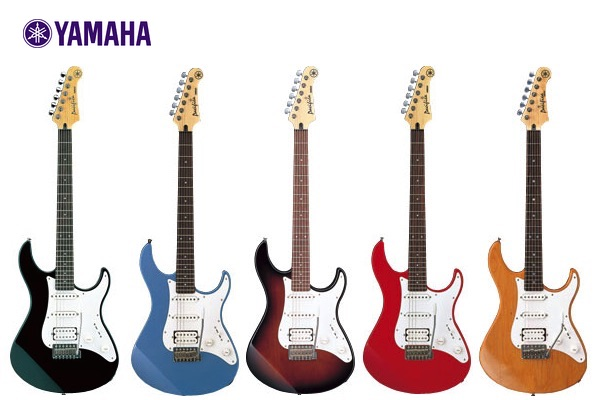 Ideal for Beginners
One of the best-value electric guitars for over a decade, the Pacifica 112J is well known for its great tone and outstanding playability. It has a rosewood fretboard, a maple neck and an exceptional nut design. It features a comfort-contoured body, a bolt-on neck, vintage-style vibrato and 5-way switching of the H-S-S pickup configuration. The Pacifica 112J electric guitar has 2 single coil pickups on top of the Humbucker which is excellent for reggae style of play. It also has a five-way selector to ensure that the sound output can be achieved at ease. The guitar also features a wrench for adjusting its truss rod and bridge. This makes the guitar an all-rounder musical sensational instrument exclusive for beginners and newbies.
Why it's great for beginners:
Quality, value, Durability.
Superb value for money, the Pacifica 112J features a tried-and-tested design perfect for beginner guitarists.
The Yamaha Pacifica 112J Electric Guitar is made and finished with the best gloss materials by Yamaha power. This keeps the guitar exceptional. It is sturdy and can withstand weather and biological hazards. The hardware with which it is made of is good. The strap buttons are as solid as diamond. When set to tone, it stays that way for a very long time of usage. The strap buttons hold nicely and the body is as tough as nails. The guitar is comfortable when played by all and sundry. It is perfect for anyone, being a teenager or an adult, small hands or otherwise.
This guitar is exceptional in sound. It covers up the soft or hard rock genres, metal, Indie, heavy metal, punk, and a whole lot of grunge style of musicals. The Humbucker produces a nice crunchy tone. A change in the pickups (when the 5-way selector switch is applied) gives a different tone.
In addition, Pacifica 112J electric guitar sounds awesome with a lively hum when an over-drive effect or distortion is introduced (most especially with the single coils). It produces a beautiful tone that is right for the blues and jazz musicals. This guitar sound output shows that it's exclusive for beginners. It can endure any tweak you push at it to produce your desired sound.
Because of the Pacifica's reliability and sheer playability, it's a guitar which even advanced players continue to enjoy.
Electronic Drums - DTX452K Electronic Drum Kit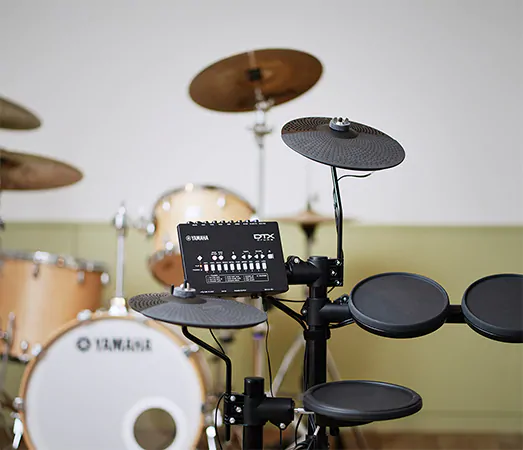 Ideal for Beginners
As impressive as drummers and drum kits are on stage, the typical volume levels and required space can often be a barrier to having a drum kit at home - therefore making it harder for many budding drummers to get started. Which is a shame; drumming - even at a beginner level - has been linked to improved physical and mental health, greater social opportunities and, of course, it's great fun. The DTX452K Electronic Drum Kit instantly removes those obstacles. Played using headphones and able to fold into a small footprint, the kit nonetheless feels and sounds great, with top quality drum samples and a real kick drum pedal. All of which make it easy to play and practice in the comfort of your own home - without being exiled to the garage or local rehearsal studio.

Why it's great for beginners:
You can play, any time of day or night, using headphones in a living room or bedroom - without disturbing those around you
You can connect the kit to a smartphone or tablet and use compatible apps to practice and play along to your music collection
When you're not using the kit, you can fold it up - so it doesn't take up as much space as a regular kit
Drums - Rydeen Acoustic Drum Kit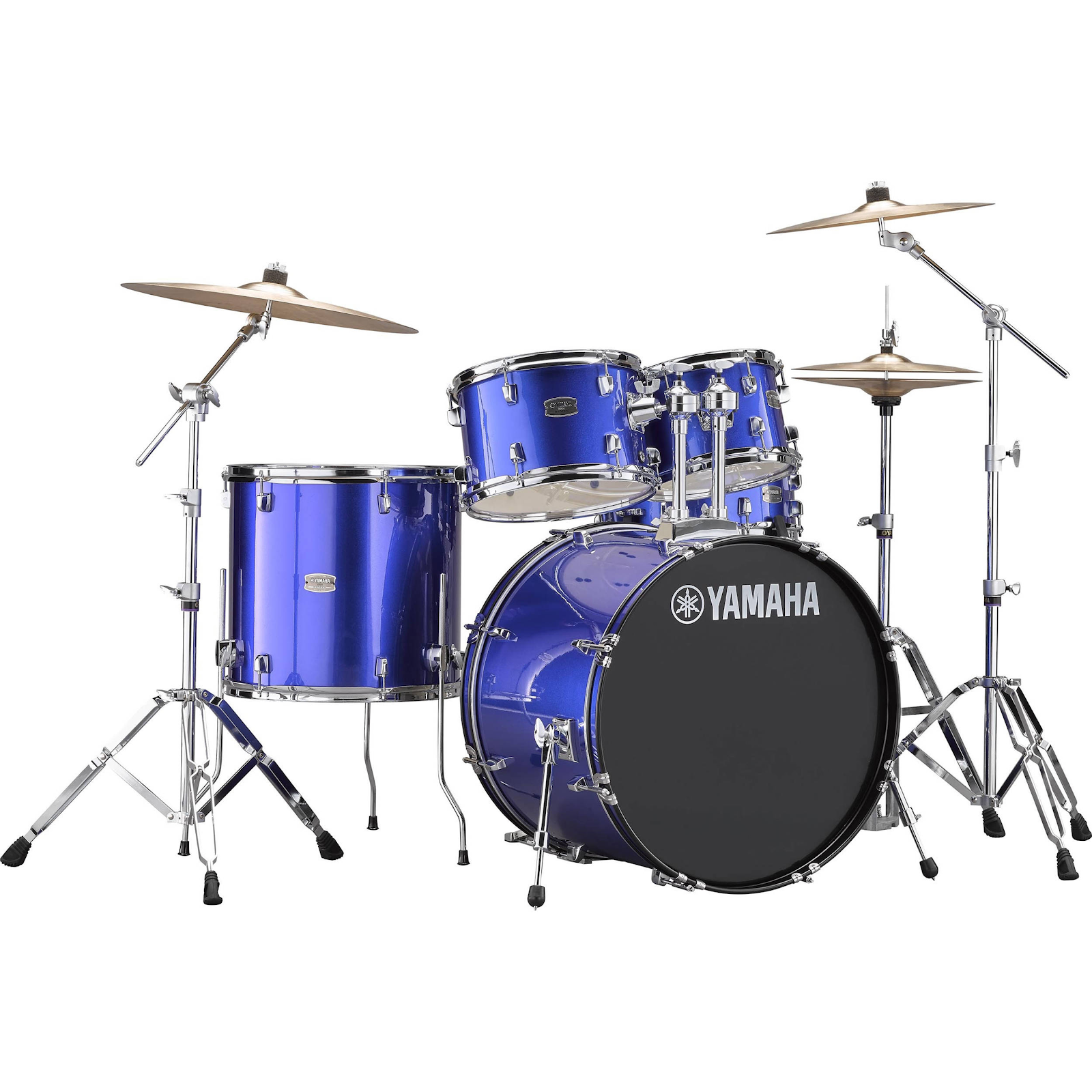 Ideal for Beginners
As a drummer, you're not just any part of a band; more than any other musician, you have the ability to transform a band from sounding good to sounding great, or from sounding great to sounding exceptional. Our Rydeen beginner kits are designed to get you on your way. Inheriting some of the features that make Yamaha drum kits leaders in their respective classes, the Rydeen kit looks and sounds brilliant. Each complete kit includes kick drum & pedal, snare, two rack toms, a floor tom, hi-hat and two cymbals - plus all the stands you need to build your kit. Just add a drum stool and drumsticks and choose a color!

Why it's great for beginners:
Our drum kits are famed for their incredible tone and response - and both qualities are thanks to how we make the drum frames and the tone woods we choose. With Rydeen, you get a high-quality drum kit at an affordable price.
This is a complete kit - you just need to add a drum stool and drum sticks.
Violin - V3SKA Violin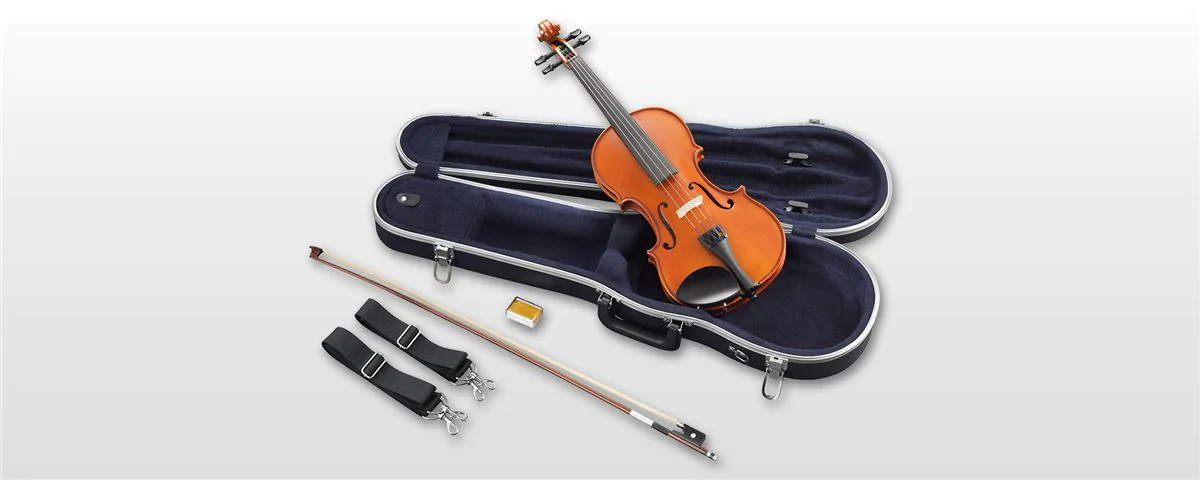 Ideal for Beginners
The violin is light, compact and famed as much for solo performance as it is for ensemble work. Our V3SKA is the perfect violin for beginners. Our artisan instrument makers have handcrafted its wooden body, following the same traditional methods passed down through the centuries by master violin makers. The V3SKA comes as part of a kit - or 'outfit' - which also includes a violin bow, violin case and rosin (a plant resin-based substance rubbed onto the bow to increase friction between bow hair and strings and thus improving the transfer of energy from bow to violin).

Why it's great for beginners:
The V3SKA is crafted and finished by hand to ensure durability and great tone - as well as class-leading consistency and intonation (so you can concentrate on learning rather than having to compensate for fluctuations in the instrument's performance)
We've built in Wittner's famous tuning-adjusters - these make it easy to fine-tune the violin
The V3SKA comes complete with violin case, violin bow and rosin - just add time and (some form of) tuition
Cymbals - Meinl BCS Series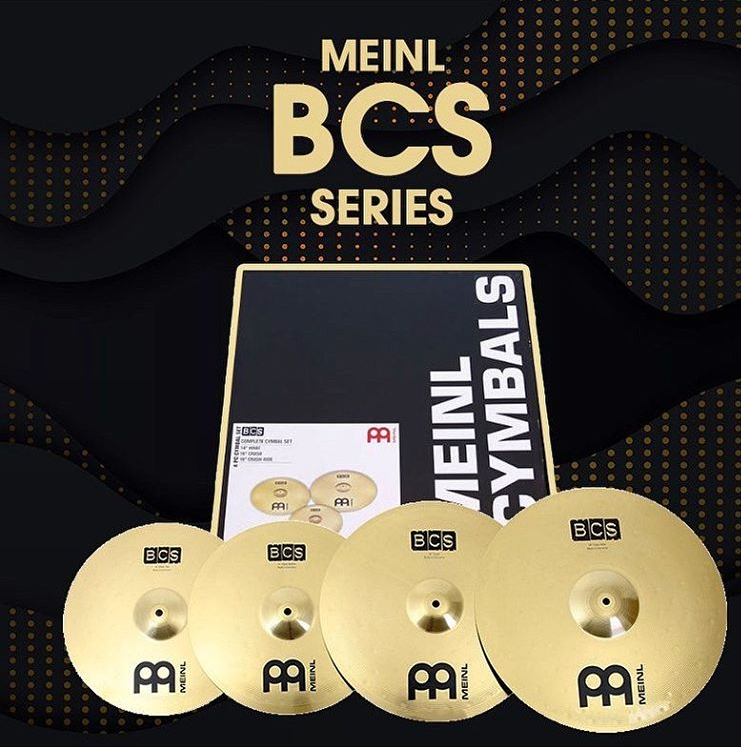 Ideal for Beginners
As a beginner, you probably don't have a ton of experience behind the drums. You may have some idea of the kind of sound and cymbal style you want, but you may not know how to find it. Making the right choice is critical. It's there where the Meinl BCS Cymbals come to play. Meinl BCS Cymbals are made from MS63 alloy for a warm, harmonic and balanced sound.

Why it's great for beginners:
The BCS series is well known for being the entry level cymbal range due to their combination of quality and value.
BCS series is recommended for any style of music which empowers beginners to experiment with their style and sound.