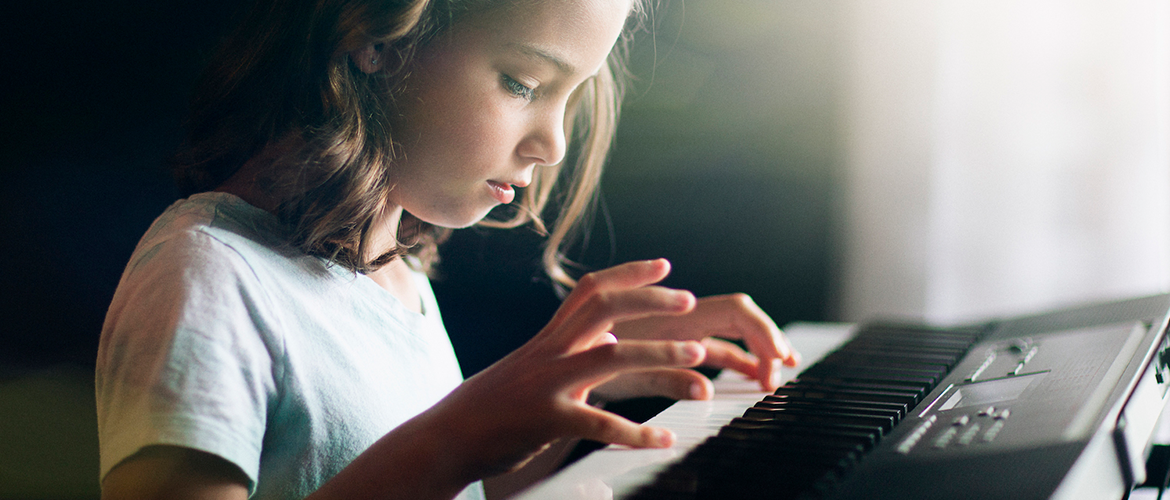 Choosing the right keyboard for your kid
By Bass and Treble
June 07, 2021
Learning the keyboard may be the first step to joining a band, or simply the achievement of mastering a first scale.
Playing an instrument enriches your life! Music is a form of communication which spans the globe, transcending borders and languages. Music encourages children to discover the world. Learning to play an instrument is beneficial in so many ways:
It helps with focus and memory skills as well as enhancing motor functions and general comprehensive skills.

Music strengthens camaraderie as well as a sense of belonging and lets children find their place in society. Is there anything more beautiful than watching children rejoicing in their progress and success?
Yamaha instruments are like companions – dependable friends for children and adolescents alike; whether they are beginners or already have some musical experience.
The current range of Yamaha keyboards offer a wide range of musical and technical possibilities, ideally suited for your first musical steps.
MORE WAYS TO GET CREATIVE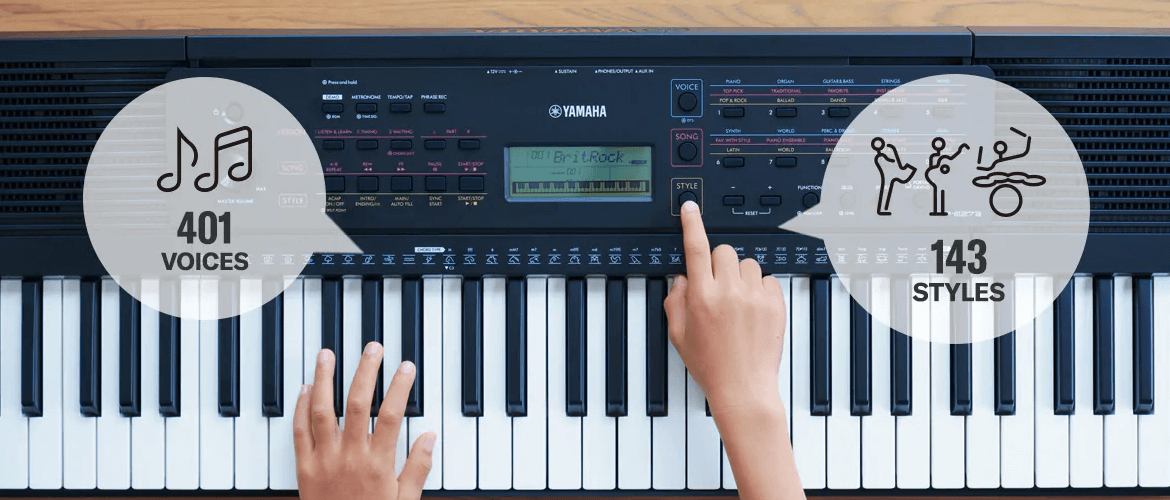 In order to let children create music their way, Yamaha keyboards offer a wide spectrum of instrumental sounds to transport them way beyond simple scales.
Different 'Voices' offer a wide selection of acoustics – from wind and strings to percussion and drums. What music inspires them? Add a variety of 'Styles' including pop, rock, R&B, and jazz. Last but not least, the connectivity to apps and services leads to even quicker results.
A WORLD OF OPPORTUNITY
Music transcends borders and languages and encourages children to discover the world. Learning to play an instrument is beneficial in so many ways. Watch your child progress with Yamaha.
FIRST EXPERIENCE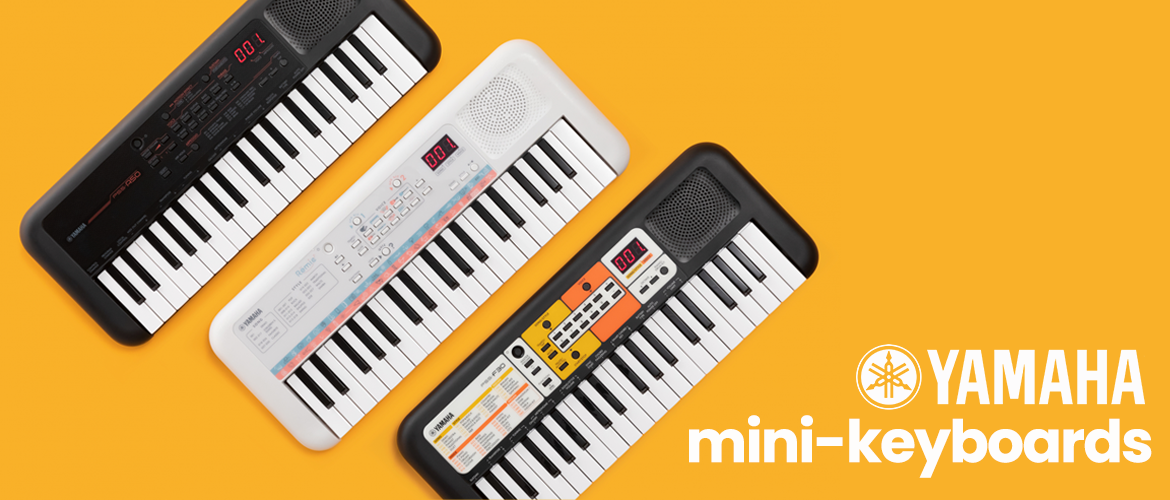 With small keys and simple operation, the new PSS mini keyboards from Yamaha are the perfect accompaniment for your child's first steps into the world of melodies and music.
UP TO THE AGE OF FIVE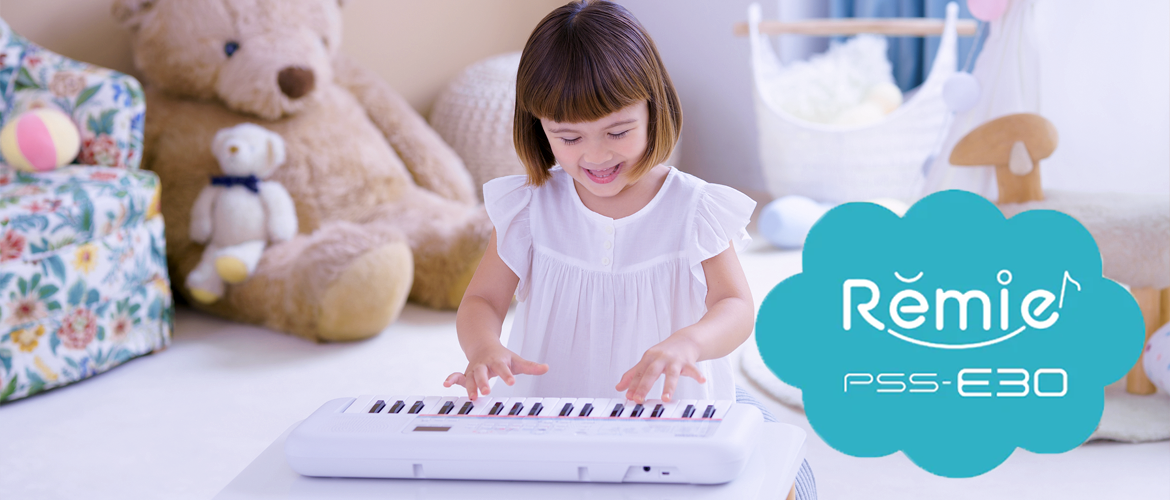 Remie (PSS-E30) is ideal for children up to five years of age, weighing just 1.3 kilograms. With a quiz mode and preset songs, it lays the foundation for children to discover the joy of music.
AGED SIX YEARS UP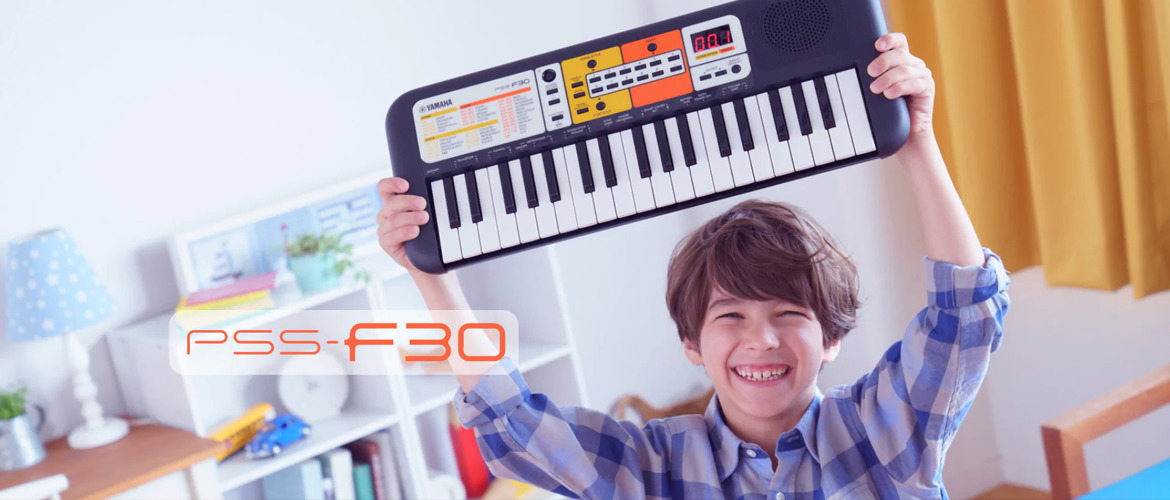 Transform their room into a live music venue with PSS-F30 – a lightweight and compact mini keyboard boasting hundreds of different Voices and Styles.
A GREAT START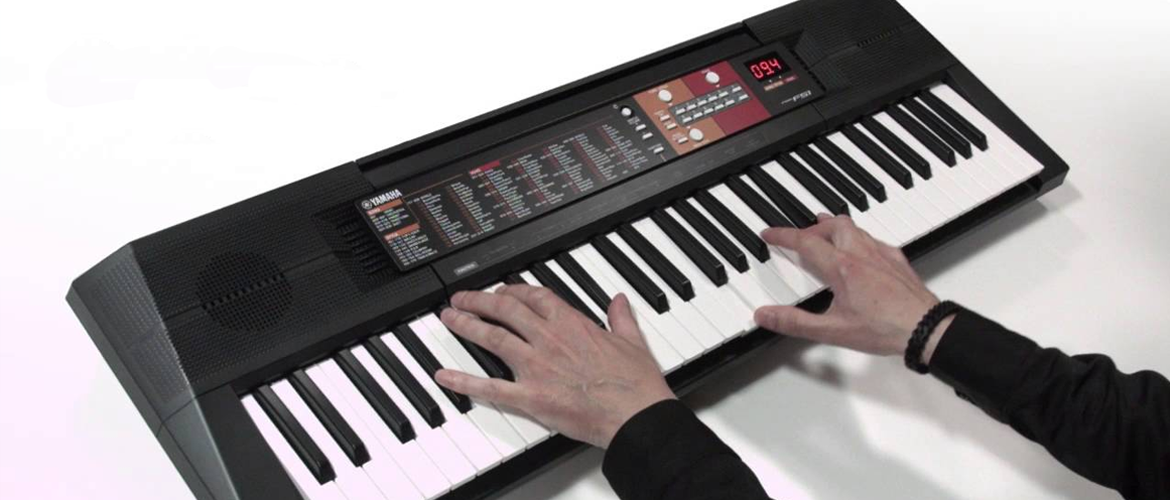 Slim and compact, these keyboards can take batteries and are ideally suited to learning on the go.
Children can take their first steps with the PSR-F51 keyboard, it's simple design makes it easy to play and enjoy their musical journey.
A STEP FURTHER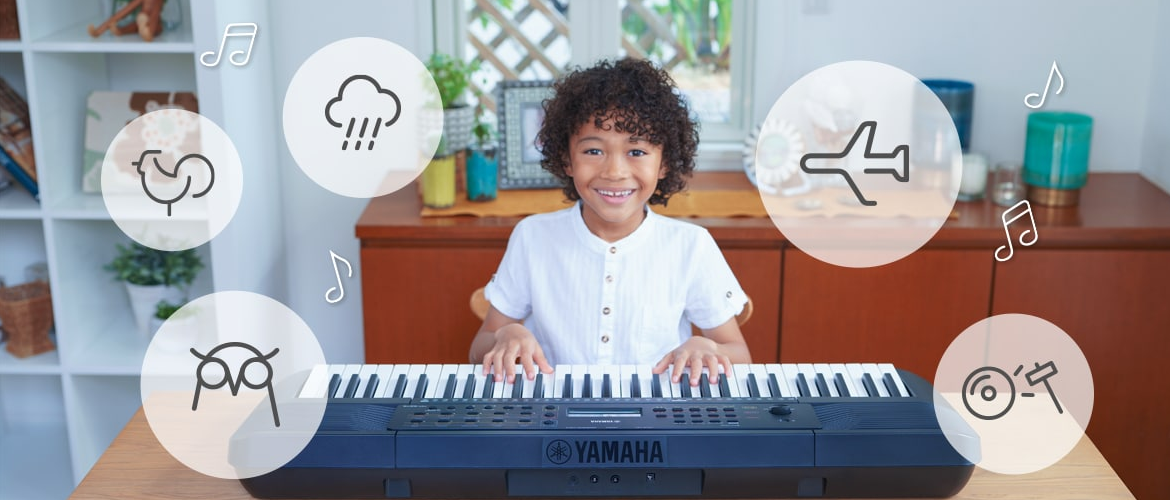 Our entry-level model PSR-E273 makes learning fun and interactive with a wide selection of sound effects, styles, quiz modes and even the chance to record.
MORE FEATURES, MORE FUN
Touch-sensitive keys on the PSR-E363 and PSR-EW310 enhance the playing style with a heavy touch that increases volume, while a soft touch produces delicate tones. Not only does this add musical expression and depth of emotion, it also prepares your child for music school where touch-sensitive keys are common.
The tutorial 'Keys to Success' demonstrates how to play entire songs in easy step-by-step lessons. Switch to duo mode which instantly allows two people to play simultaneously.
WIDER SKILLS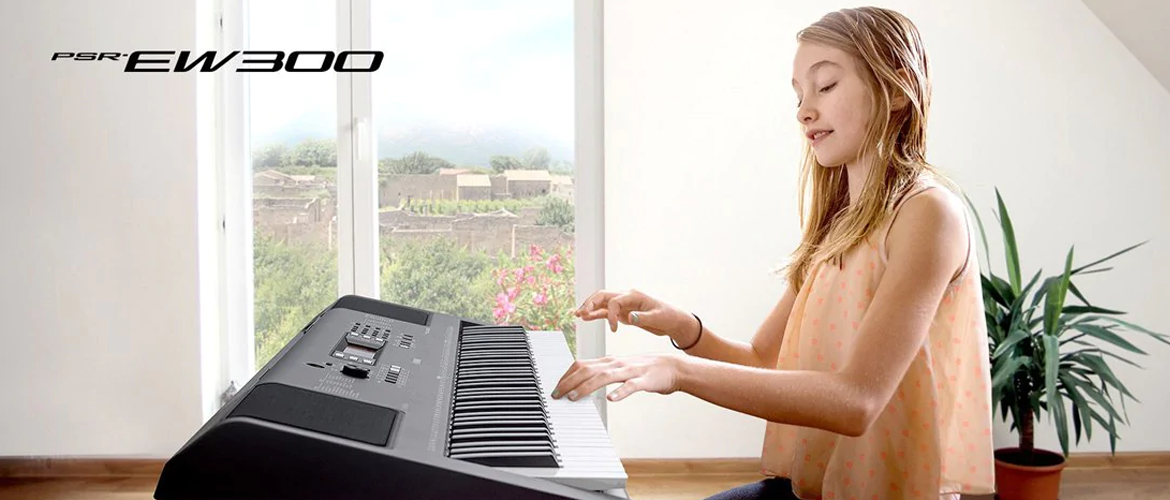 When your child is ready to move up, broaden learning horizons with wider ability to play more complex musical scores. The PSR-EW300 has 76 keys – 15 more than the PSR-E363, these additional keys take learning to the next level.
ENTRY LEVEL WITH A PROFESSIONAL TOUCH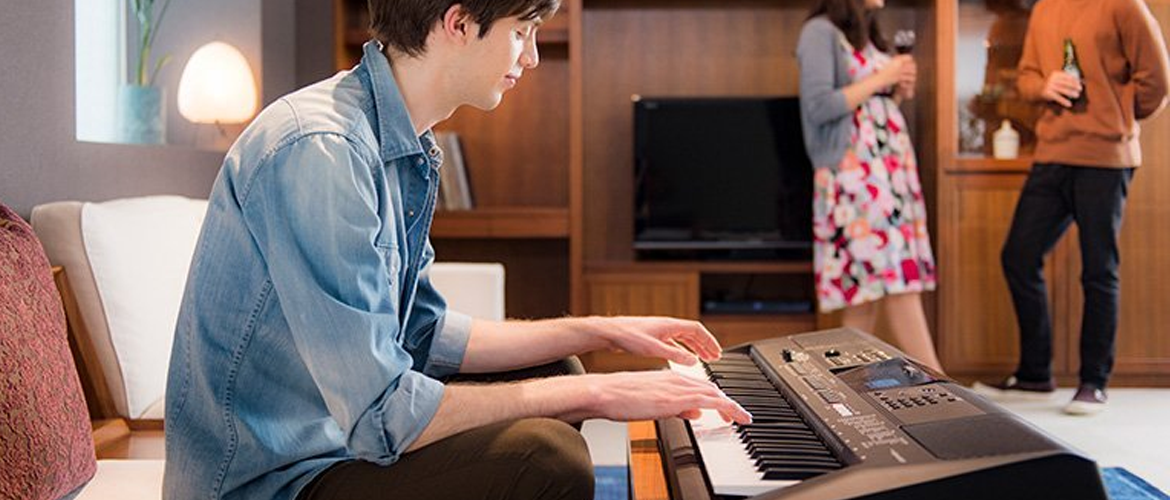 Every musical genre is right here, with an even broader choice of Voices and Styles. Keyboards like the PSR-EW410 (with 76 keys) and the PSR-E463 (with 61 keys) offer infinite variety.
Professional features like 'Quick Sampling' and 'Groove Creator' let children experience the exciting world of DJs. Powerful speakers create a clean and impressive sound – perfect for a first public performance.
SMALL BUT MIGHTY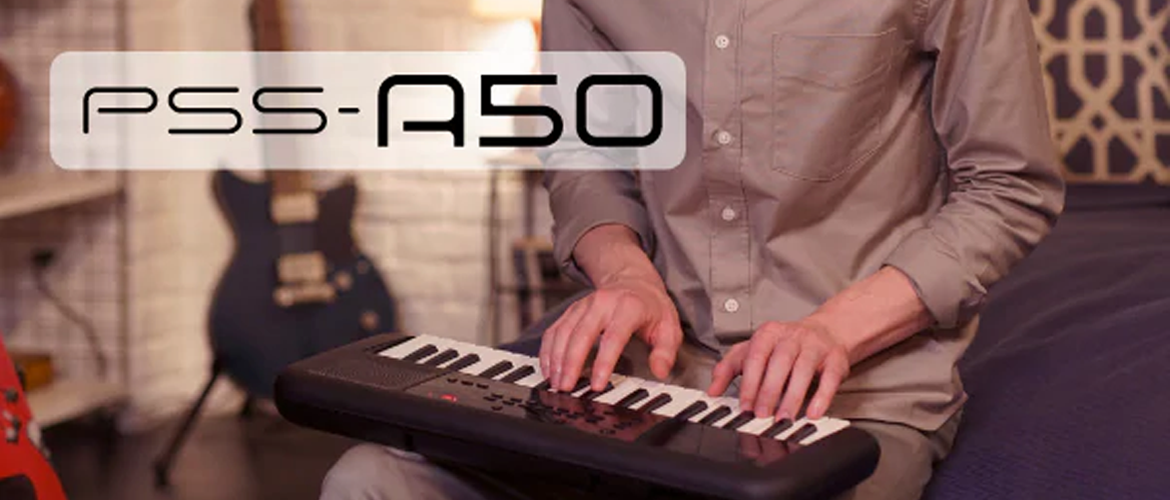 The compact and easy-to-transport PSS-A50 mini keyboard has all the features of its larger counterparts. It even comes with an arpeggio function to create different musical patterns and rhythms.